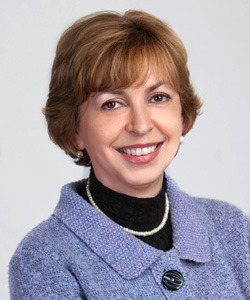 I believe dentistry to be a vibrant field that allows people to lead healthier lives. It does this through early detection and high quality treatments. Furthermore, I believe in dentistry that is gentle, smooth, and comfortable for my patients. It is incredibly rewarding to help someone get better and see how well they take to the incredible smile we achieve together.
Education and Continuing Education
I graduated Suma Cum Laude from the University of Toronto with my Bachelor of Science degree. I continued on to earn my Doctor of Dental Surgery from Mcgill University in Montreal. Since then, I have remained completely dedicated to continuing education taking numerous courses and attending seminars yearly. I have also participated in large dental conventions like the American Dental Association annual meeting and the annual Yankee Dental Congress. I currently participate in an eight month mini-residency program sponsored by the ITI Straumann Institute. By being directly involved in continuing education, I have been able to bring many of the newest developments into my office.
Professional Collaboration
It also very important to me to have an open line of communication with other professionals. I am a member of numerous professional organizations including:
American Dental Association
Mass Dental Society
Metropolitan Dental Study Club
Cambridge Restorative Group Study Club
In the Office
In my 19 years of practicing dentistry, my daily philosophy has always been to provide authentic care focused on doing what is best for each patient. I am big on communication. I feel that I must listen in order to get my work done well. I also have a great interest in Eastern and Western healing therapies. I use the wealth of new research and information to explore how they can overlap and help ease a variety of chronic problems.
Outside the Office
I grew up in both Poland and Canada. I have settled in Acton, MA with my husband and son. I love hiking, biking, skiing, and my family's annual trips to Cape Cod.